In the early morning at 05:45 am, I met my model at a lake in Germany. We planned to do artistic nude photos in front of the lake. Artistic nudes are creative photos of the naked human body. We agreed to take implied nude photos. There are two reasons for doing this in the early morning:
In the morning the lighting is better.
In the early morning there are only a few people at the lake. Many models don't like having many spectators during a nude photo session. A nude photographer should be aware of that.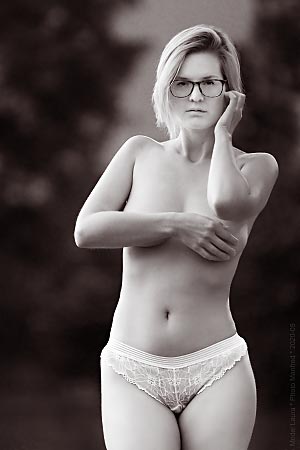 This type of photograph is called implied semi-nude. But what is an implied semi-nude photograph? Semi nude means that only the upper part of the body of the model is naked. As the model is covering her boobs with her arm, it's an implied semi-nude photograph. For this photograph, I didn't use any flashlights or light modifiers like reflectors. I only used the available light.
At the end of this article, you can find a list of all the equipment and where to get it. The links in this blog post are affiliate links. I receive a small provision when you buy something via these links; however, that does not cause you any additional cost. For this photoshoot, I used a Canon EOS 70D. The EOS 70D is no longer available on the market. A more recent camera model is the EOS 90D. If you don't want to spend that much money, you can use the EOS 850D instead.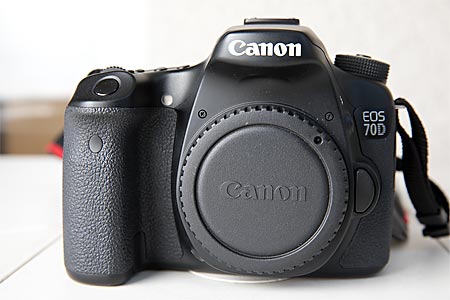 The lens which I used was a Canon EF 70-200mm F2.8L IS II USM. This lens is very big, heavy and expensive. However, it does take great photographs. It allows apertures up to 2.8 at the entire range of 70-200mm. Furthermore, it has an image stabilizer. A more recent model is the Canon EF 70-200mm F2.8L IS III USM.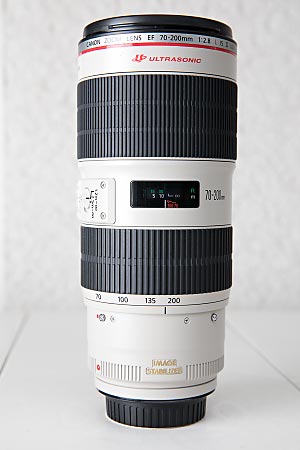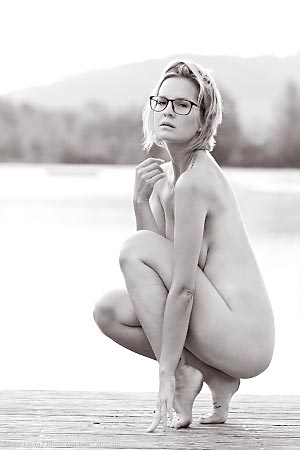 This type of photo is called implied nude. So what is an implied nude photo? Implied nude photography is a subset of classic nude photography. Classic nude photography means that the vagina of the model is not visible in the photos. This type of photography is also called fine art nude. Implied nude photography means that the model is nude; however, neither vagina nor boobs are visible in the photos. Either the photographer chooses a pose that makes it impossible to see these parts of the body, or these parts are covered by items or hands/arms/legs of the model.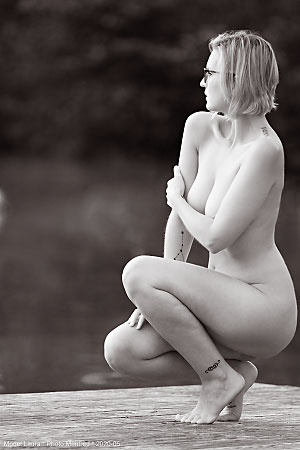 For this photograph I just asked the model to turn 90° to the right. I wanted to take a photograph with the same pose but another background.

You can find additional implied nude photos in my lingerie photo gallery.