Frequently, models ask me if I have Instagram. Well, I don't have Instagram. Mark Zuckerberg owns Instagram. I think what they mean is if I have an Instagram account. I have an account at Instagram. However, I no longer use it frequently.
The links in this blog post are affiliate links. I receive a small provision when you buy something via these links; however, that does not cause you any additional cost.

There are certain things at Instagram which I don't like:
You have to upload pictures in specific formats which are not compatible with the standard DSLR camera format. Otherwise, Instagram crops the pictures.
It's not possible to change the order of pictures afterwards.
Instagram only shows new pictures. You therefore have to upload a new picture at least once a day in order to remain visible.
You can only write other users if they are following you. Otherwise, the message goes to their spam folder.
Frequently, the error message "5XX Server Error" appears because the servers at Facebook are down.
There is no easily contactable person for discussing problems.
My pictures on Instagram are now barely visible due to reduced reach.
In order to upload pictures you need a browser plugin which emulates a smartphone.
When you are not logged in, you either have limited access to people's profiles or Instagram immediately rejects you to the login page.
When you are doing things which are considered suspicious by the artifical intelligence, then your use of Instagram will be restricted or your account will be locked completely. In that case, it might even not be possible to respond to requests.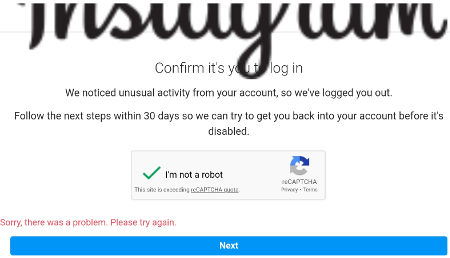 In total, the effort which I spent on my Instagram account is huge and the benefits which I received are pretty low. I spent many hours on Instagram, and in return I only found two models for photoshoots.
There are reasons why things at Instagram are as they are. Instagram belongs to Facebook. The goal of Facebook is to make as much money as possible. Facebook earns money with advertisements. The more time users spend on Instagram, the more advertisements Instagram can show them. Therefore, Instagram shows the user preferable posts which caused other users to spend more time on the app. Instagram is optimised for stealing as much of our time as possible. If you don't take care, then you spend several hours a day on Instagram. And exactly that is what Facebook wants. Instagram doesn't care about what photographers need.
My solution for this problem is to use Instagram only for viewing other people's pictures. I now rarely upload pictures myself. It no longer matters if I upload pictures on a daily basis, or once in three months. Instagram limited my reach so much that it's no longer of interest for me to upload pictures there. The reach is the amount of users whom Instagram shows your pictures to. I completely ignore the news feed at Instagram as well at Facebook, because Facebook decides what I get to see there.
There are photo platforms which are far better than Instagram, for example Modelmayhem. However, the problem is that many models just login there once a month, if at all. However, on Instagram, they are active on a daily basis. Why do you prefer Instagram? Feel free to send me an e-mail.
Frequently, models ask me if I have Instagram. My counter question then is: for what purpose? So far, I haven't received a reasonable answer to that question. If a model wants to see my portfolio, then I refer to my own website. Compared to Instagram, it has the following advantages:
I can present my pictures as I want, and I don't have to follow Instagram's rules.
The page is optimised for smartphones and no app is required.
Nobody needs to login to view my pictures.
The page works even when the servers at Facebook are down.
Furthermore, I created a website like Instagram with major improvements:
For those, who still want to see my Instagram account, here is the link:
https://www.instagram.com/mj.photoshoot/